Giving Teaching Assistants
access to your Moodle courses
(Bilkent integrated system only)
If the person you wish to assign as TA already has an account on the Moodle system
all the instructor need do is login to the Moodle course
(in the case of meta-courses, you must login to a child course),
select "Assign Roles",
click on the "non-editing teacher" role
select the TA from the list of all Moodle users in the right-hand list
and click the "Add" button to move them into the left-hand list of current TA's.
Note: You will almost certainly not be able to add users to metacourses; in such cases you should follow the same procedure but in an individual child-course. The user will then appear in the meta-course as desired
If the person does not currently have a Moodle account,
but they are enrolled as a student on a course which has a Moodle page,
then they can simply login to SRS and click the Moodle button next to that course to create an account on the Moodle system, (the instructor can then give them non-editing teacher role as above.)
Otherwise, do the following...
Course Instructor must log into AIRS and grant (Email/SAPS) rights for the desired course-section, to the TA in question.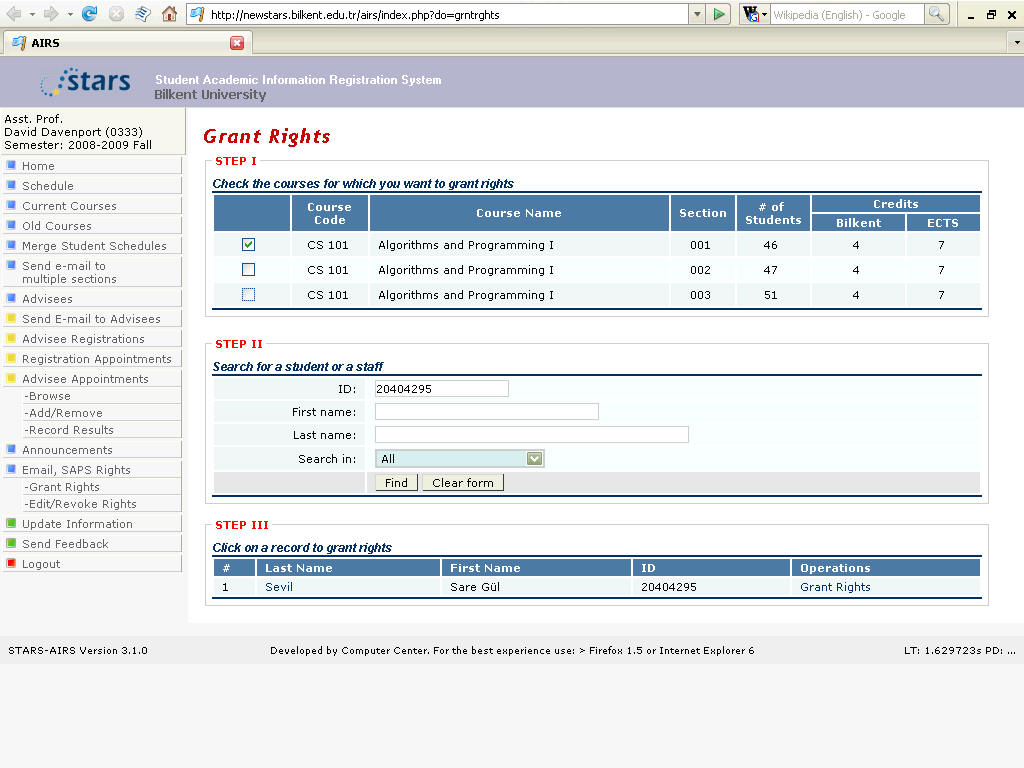 Note: you do not need to grant all rights...
(and probably you/they will not be using SAPS anyway, so while it doesn't really matter, just give minimum access!)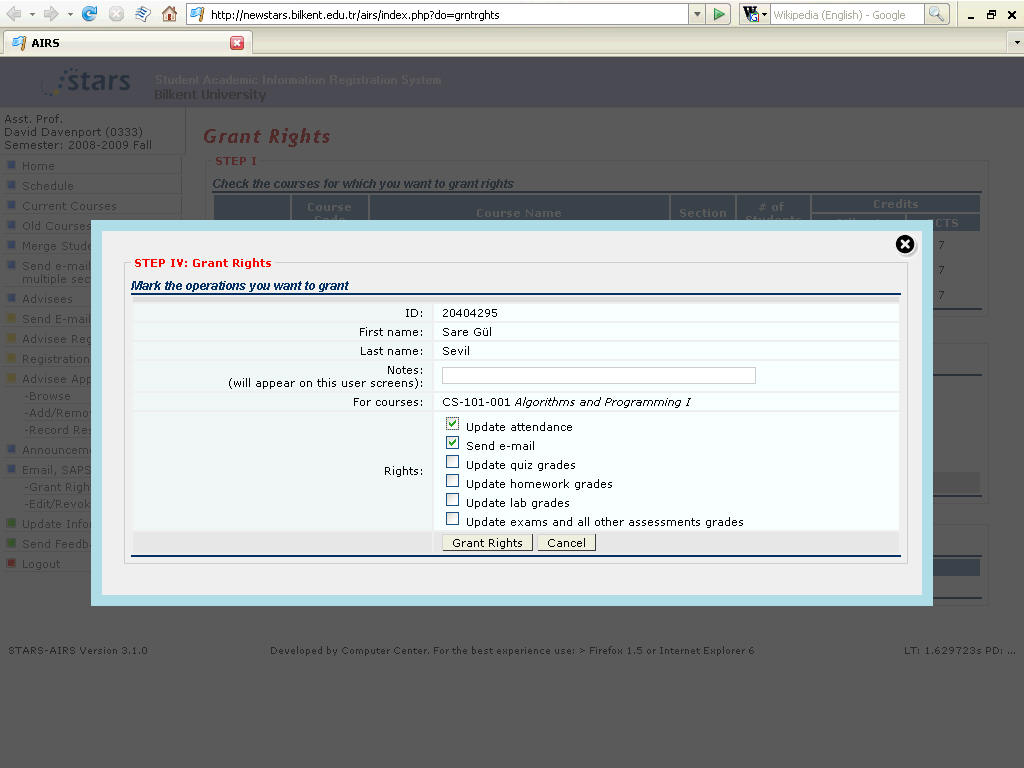 The granted rights are successfully confirmed...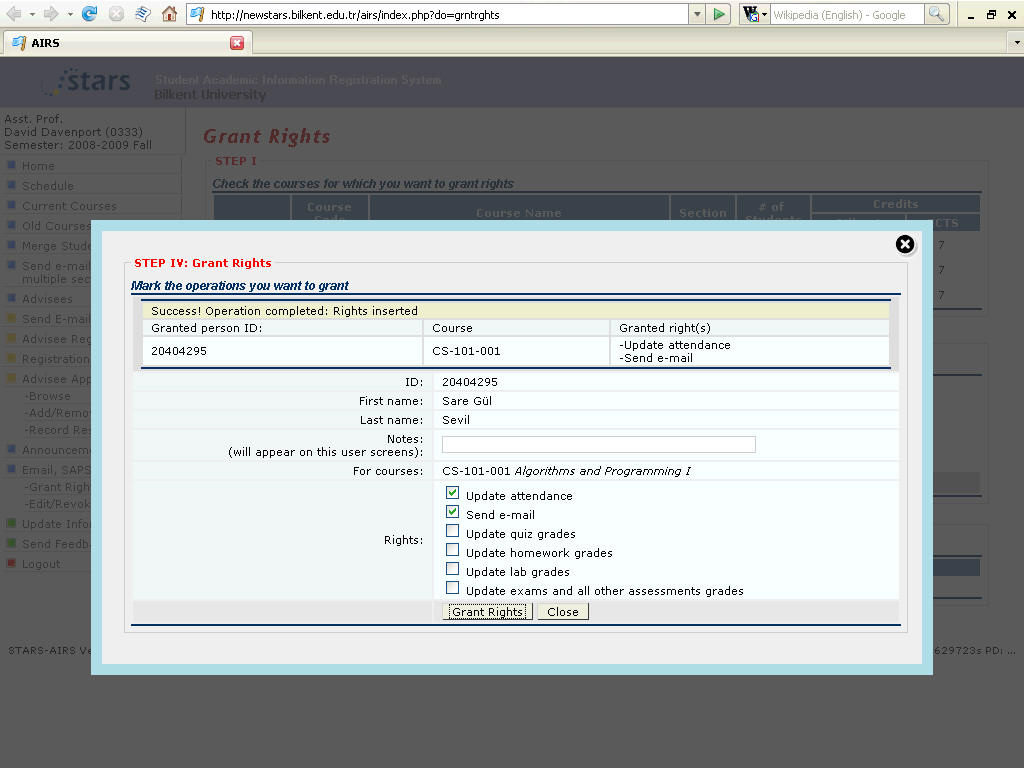 The instructor can now logout.
The assistant should now login to AIRS ( not SRS!)
and click on the (new) MOODLE button next the course-section they have been granted rights for.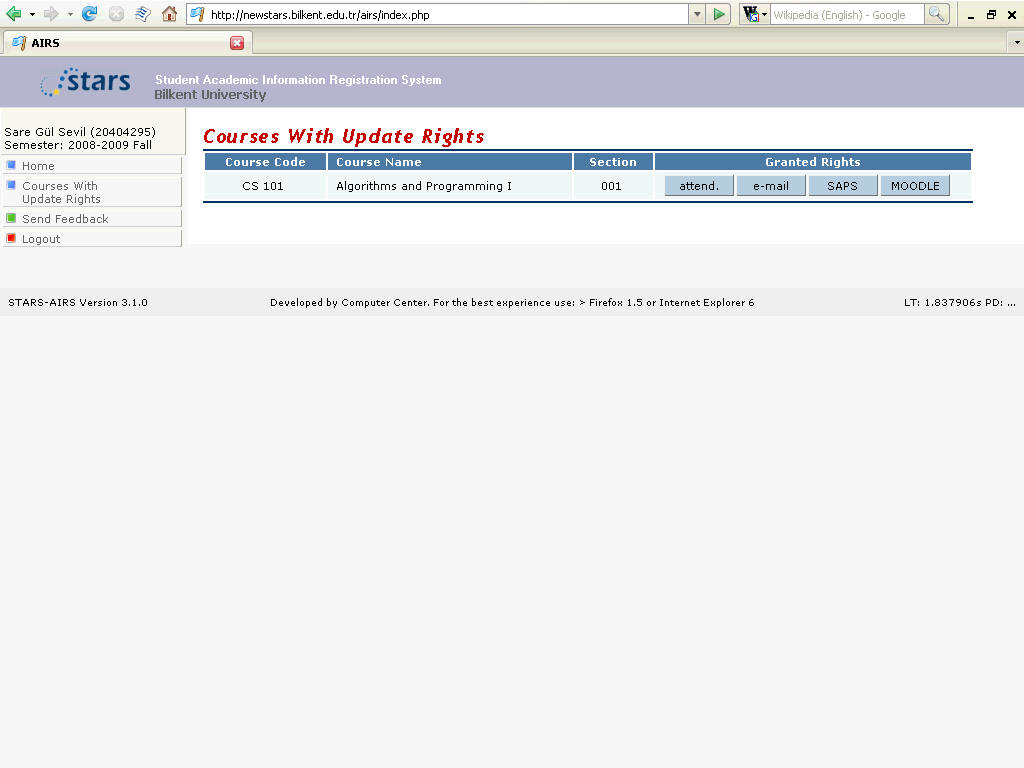 This should create an account and add them to the specified course-section with "non-editing teacher" role.
Click the "Proceed to Moodle" button.
All being well, you will be automatically transferred to and logged onto Moodle.
From now on you can get to Moodle by logging onto AIRS and clicking the button again
or simply going directly to Moodle and logging in with the same SRS/AIRS/BAIS id/password.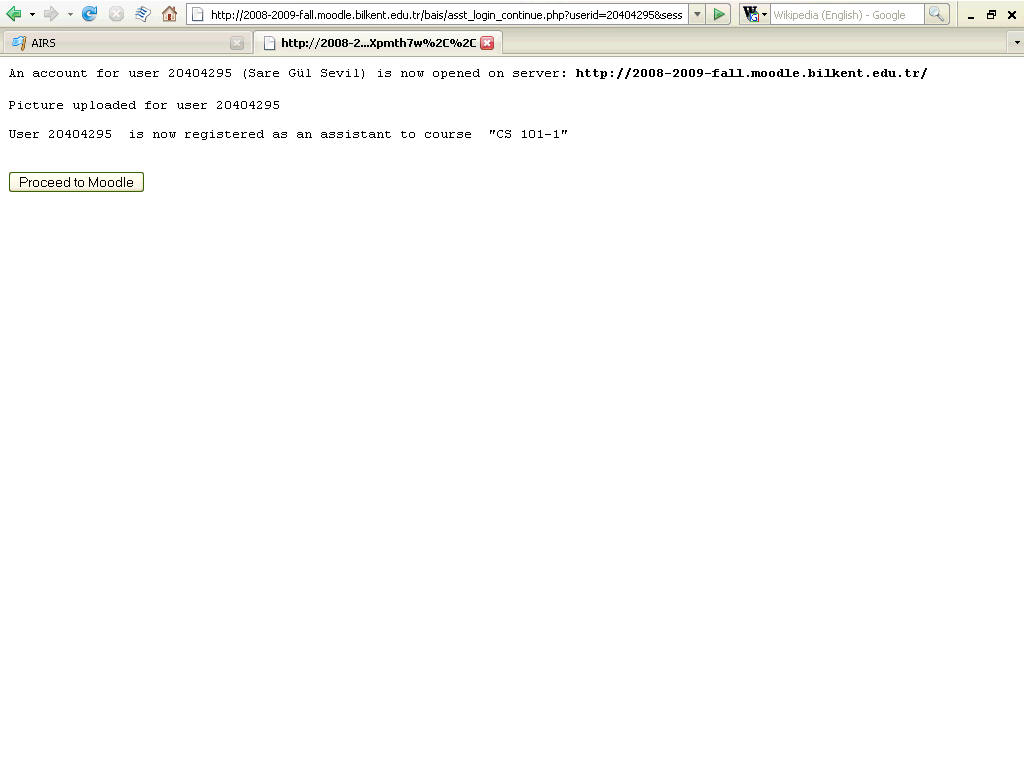 Simple eh?
---
---
If TA again clicks the same Moodle button in AIRS they are transferred directly to the Moodle course.
If the same person is TA for several courses and clicks the button for one of the other courses they are simply added as TA for that course to,
(luckily, no new account created despite the intermediate screen saying it would be!)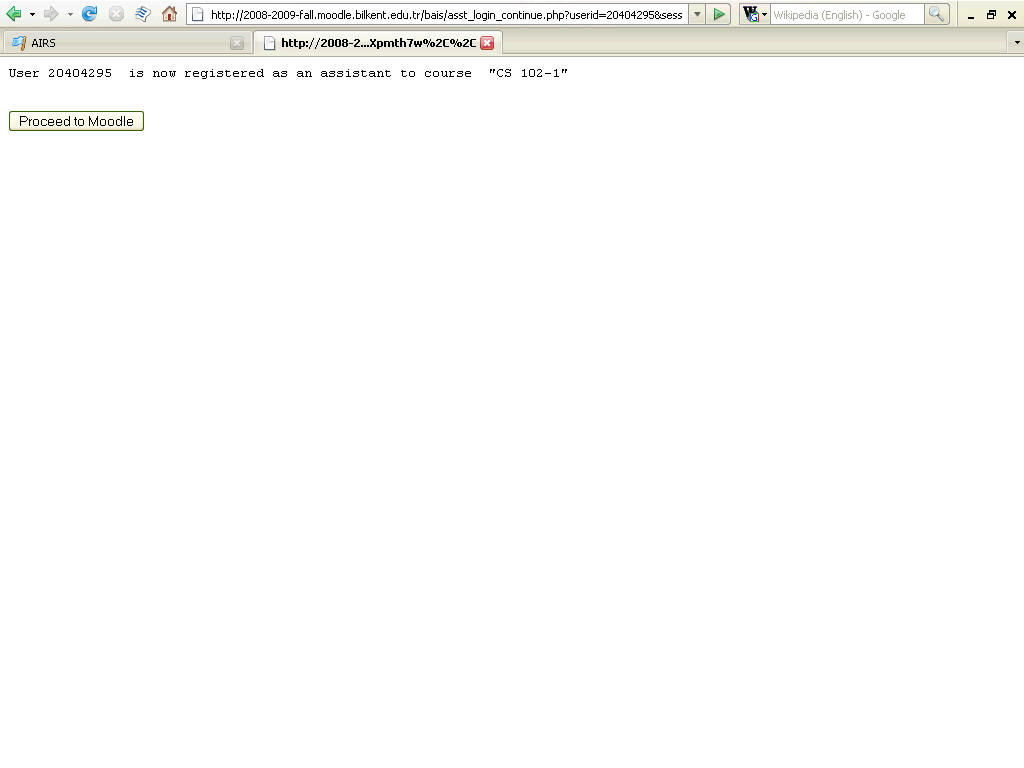 ---
Happy Moodling
---