Research
I work in the fields of Affective Computing, Pattern Recognition, and Computer Vision. My current research mainly focuses on multimodal analysis of non-verbal human behavior and deep learning of temporal representations with applications to assistive healthcare technologies and neuromarketing, e.g. assessment and monitoring of depression severity, genetic disorder detection, and estimation of taste appreciation. Other topics I have conducted research on so far are human-computer interaction, painting analysis, and object detection/tracking.

Please click here to check out my publications.


Please click here to check out my citations via Google Scholar.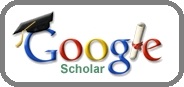 Theses

Enabling Dynamics in Face Analysis, Ph.D. Thesis (supervisor: T. Gevers, co-supervisor: A.W.M. Smeulders), University of Amsterdam, 2014.


[ Download PDF ]

Part-Based 3D Face Recognition under Pose and Occlusion Variations, M.Sc. Thesis (supervisor: L. Akarun), Boğaziçi University, 2008.


[ Download PDF ]